Right from the Start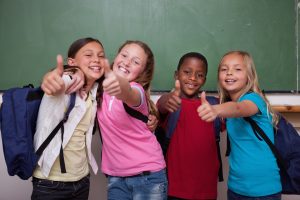 The Rossville Early Childhood Initiative Kickoff Brunch was held in April. The featured speaker was Dr. Gayle Stuber, KSDE, Early Childhood Program Consultant who addressed child development and school readiness. The years from birth through preschool set the foundation for much of what a child will learn in kindergarten and beyond.
During the first five years of life, children are not only learning to walk, dress themselves, name people, places and ask for things that they want but also new words, how to take turns, to work and play with others, to have a conversation and to listen to others. All of these skills are necessary for school, work and for all that we do in life. Children are learning from the moment they are born.
Our vision is to make Rossville the best place to raise a child. Activities are being planned for this fall to continue to create an awareness of the impact of early childhood issues and to educate caregivers, policy makers and adult and youth leaders about their important role.
For more information on the Community Foundation's "Build from Birth" initiative, visit:
Build from Birth  www.kansaschildren.org
Kansas Action for Children www.kac.org
Kansas Health Foundation www.kansashealth.org